WEAVING YEARS OF KNOW-HOW
INTO AFFORDABLE WEBSITES & CREATIVE SERVICES
FOR SMALL BUSINESSES & START-UPS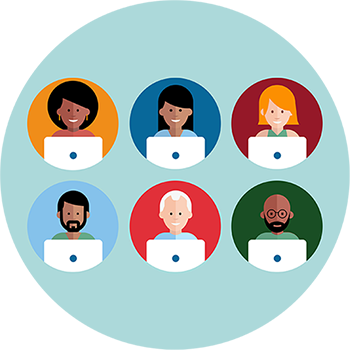 Baby Spiders deliver cracking websites
without the whopping costs.
Your business has its own unique personality. Our approach is to get to know it inside out and to help it shine as brightly as possible.
We're a lean, multi-disciplinary team bringing expertise in branding, strategy, copywriting, design, tech and online visibility together under one roof.
We take care of your entire web project, alongside any creative services you need to boost your brand. 
"We really felt the Baby Spiders team got us. Their humour, good nature and expertise made working with them fun and productive."
Louise, Susan, Liliana, The Big Simple
Website Packages for every business and budget.
Choose from 4 packages with built-in flexibility, or ask us to customise one for you.
 We offer a 10% discount to charities, multiple sites, and on 3 creative services or more.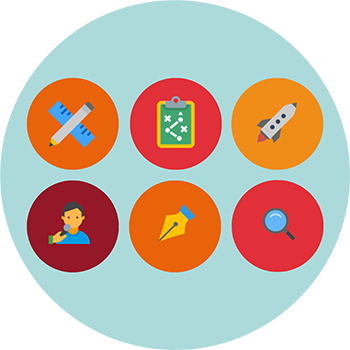 Creative Services for Small Businesses
Alongside a new or refreshed website, you may need extras: anything from a logo and brand audit to ongoing SEO services and printed business materials. 
Complement your website package by ordering from our menu of creative services, each of which can be scaled according to your needs and budget.
Why You Might Need Extras
Whether you're after a new website or overhauling an existing one, there'll often be other bits of your business that could benefit from some attention or ways to keep your website working hard.
Brushing up your brand comms in tandem with your web build makes the project easy for you to manage and gives us a holistic overview that guarantees consistency of style and tone.
If you're a new venture, make sure to ask after our Start-Up Bundle that kits you out with three creative services or more at a 10% discount.
"Incredibly skilled, great fun to work with, super-organised and great value."
Bruce Bratley, CEO & Founder, First Mile
A lean team with bags of experience

We're Sophie, Gethin, Nick and James, with occasional help from spiderlings.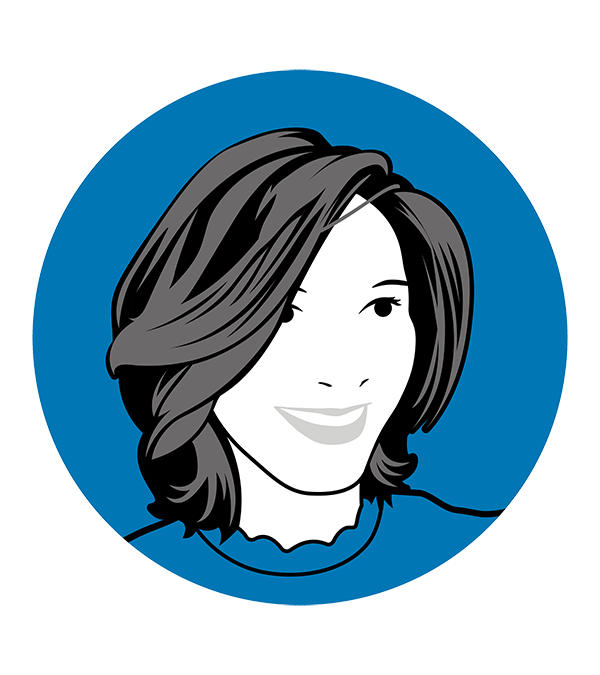 Project Manager
Sophie Stout

Sophie is a brand strategist, copywriter, market researcher and project manager.
She brings a wealth of experience across full-service & digital agencies, working with global brands like Diageo and ESG, as well as commercial and creative UK startups. Sophie is extra thorough and probably cares a little too much about delivering quality work.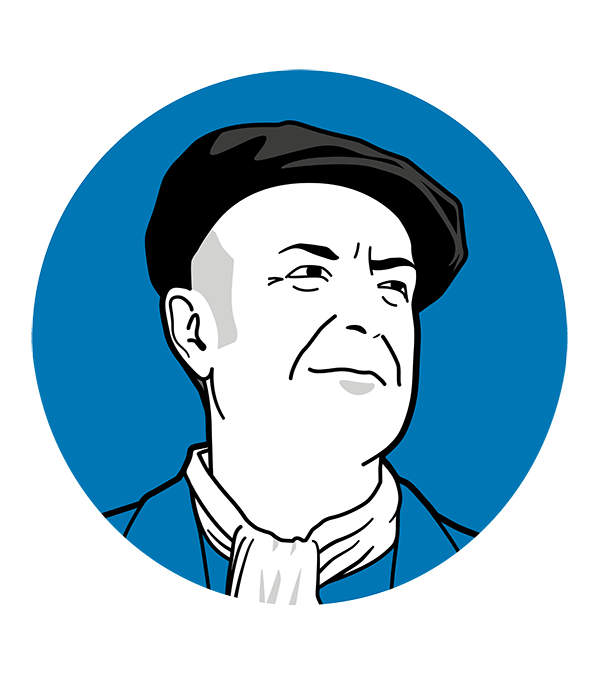 Creative Director
Gethin Stout
Gethin is an experienced creative director, denizen of London's top advertising agencies–and one in Seattle!
He's produced umpteen award-winning campaigns for dozens of big brand clients like Smirnoff, Tesco, Lloyds Bank, Virgin Media and Danone. Geth has a keen eye for the visual and ear for the verbal; basically, he makes things look and sound great.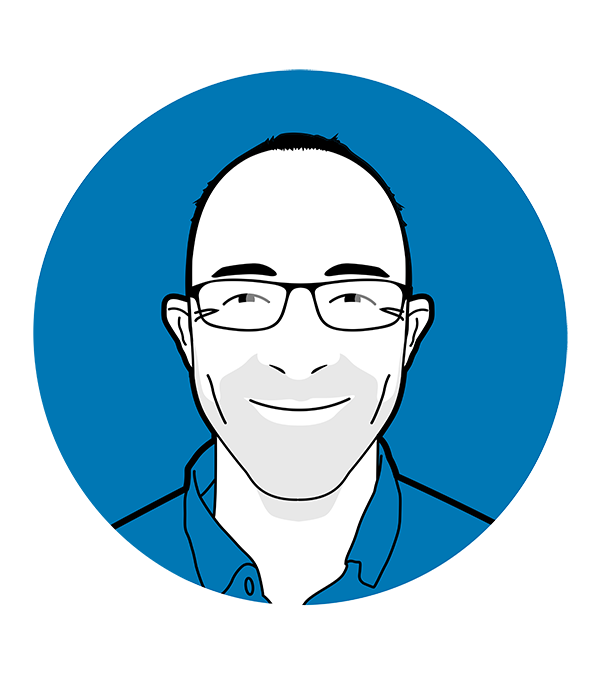 Graphic Designer
Nick Hellmann
Nick is a multi-talented web designer, graphic designer and animator who has created work for brands like Amazon, Nike, McDonald's, Warner Brothers and more.
Nick's been developing websites since the early days, in tandem with designing high impact big screen and print projects. He knows what works, and how to give your business a stand-out presence.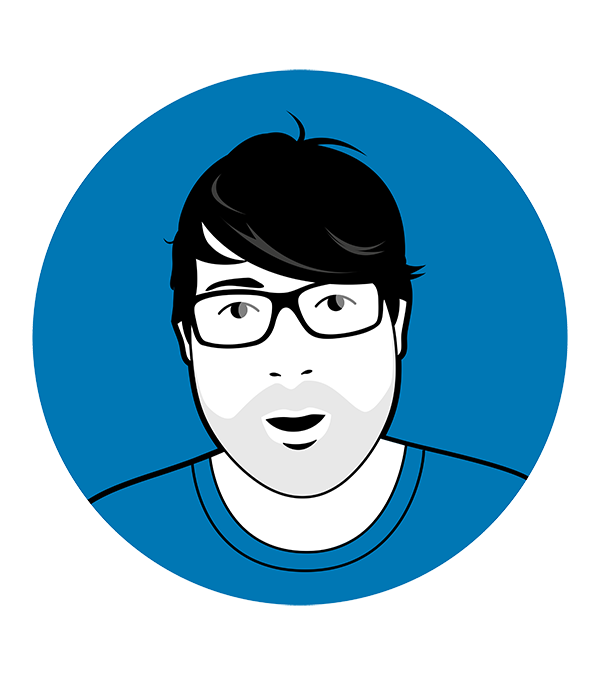 Creative Director
James Kenyon
Working across the digital ecosphere, James understands new online trends better than most, a true digital native working with the likes of Google, Red Bull, Miller SAB and Universal Records.
James has a Webby Award under his belt and is well versed in the dark arts of web development, so your project will catch the eye of Google and your customers.
"A joy to work with and 100% professional. Best website project journey of many I've been involved with over the years."
Dom Ford, Owner, Scantronics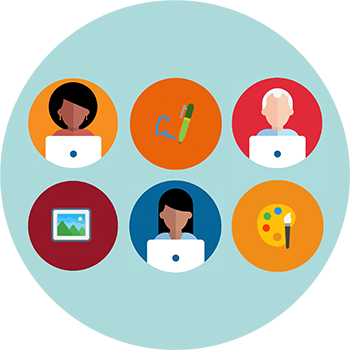 Lean comms are key to how we cap your costs.
You give us all the info we need, then put your feet up.
A welcome Zoom or get-together to scope out your project

.

You complete a Discovery Questionnaire.

We recommend a Web Build Package and any extras from our Creative Services menu that would best support it.

We work with a WordPress site, optimising the design and layout to create a unique brand personality for your business.

We plan, write and populate it with stand-out content.

Expert site building and S.E.O launches you to roars of applause.
Some of the brands we've worked with
"A knack of encapsulating what I want to communicate, thorough attention to detail; and deadlines always met."

Paul Nicholson, Founder, Newzeal
Are you a traditional web design company?
No, our approach is unique. A web design studio will create your site from scratch. Then, some will have capacity to help you: refine your brief; manage the project; write copy; originate branding elements, such as a logo and photography; and build and optimise your site.
Often, however, you'll have to engage at least some of these services elsewhere. Baby Spiders hits the ground running by re-working the best WordPress site layouts, then optimising them with your branding and original content, while taking care of every other detail involved in launching a successful site.
Do you offer ongoing site management?
Yes. When your site is ready to launch, we'll walk you through the CMS, so you can update it yourself. However, if you foresee the need for a greater level of support, we have several packages available– just ask.
How long does it take to complete a website?
Site timings vary. A one-page scroller can be turned around in as quickly as a week, if vision for the site is clear and the elements readily available. Larger sites take up to 2-3 months, as written and visual content needs to be originated or sourced and approvals/ amends built in. We'll provide a timing schedule at the start of your project, so we're both clear on deadlines.
Who does your website hosting?
All our websites are hosted in UK data centres. These are PCI compliant and come with DDoS protection as standard.
Will our web build be a collaborative process?
Working with our clients to get as clear and rich a brief as possible is key to creating a great site, and we check in at each key stage to make sure you're 100% happy with progress. At the same time, excess to-and-fro can hamper the process and consume time that translates into extra £.
We streamline our processes, such that you give us the goods we need, then trust us to get on with the job. If you wish to keep very close to the project or have extra stake-holders you need to involve, there's an Extra Stakeholder Sign-Off option available for purchase from our Creative Services menu.
Can Baby Spiders help me to launch my business?
Yes. Our 4 Web Build Packages and Creative Services Menu embrace a range of web development, brand advice and creative service options that will put your small business in good shape for launch.
For areas outside of our expertise, we'll be happy to connect you with third parties who can help.
Do you only do small business websites?
Our affordable websites and creative services are available to everyone, but our lean team and informal practices make them best suited to the needs of individuals, small and medium businesses.
Do you work with clients outside of London?
Yes. If we can communicate using Zoom, email and Google docs, either of us could be anywhere!
Do your website services include the latest developments in website functionality?
Let's see! If you need a website for business and have something specific in mind, we'll try our best to meet all your small business website needs.
Because it'll be written by people who get click-bait.  And people who get click-bait know that it's pants if the…
Read More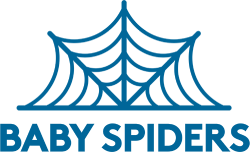 Affordable websites and creative services for small businesses.
Baby Spiders trades under Stout Copywriting Ltd. reg. 06286705